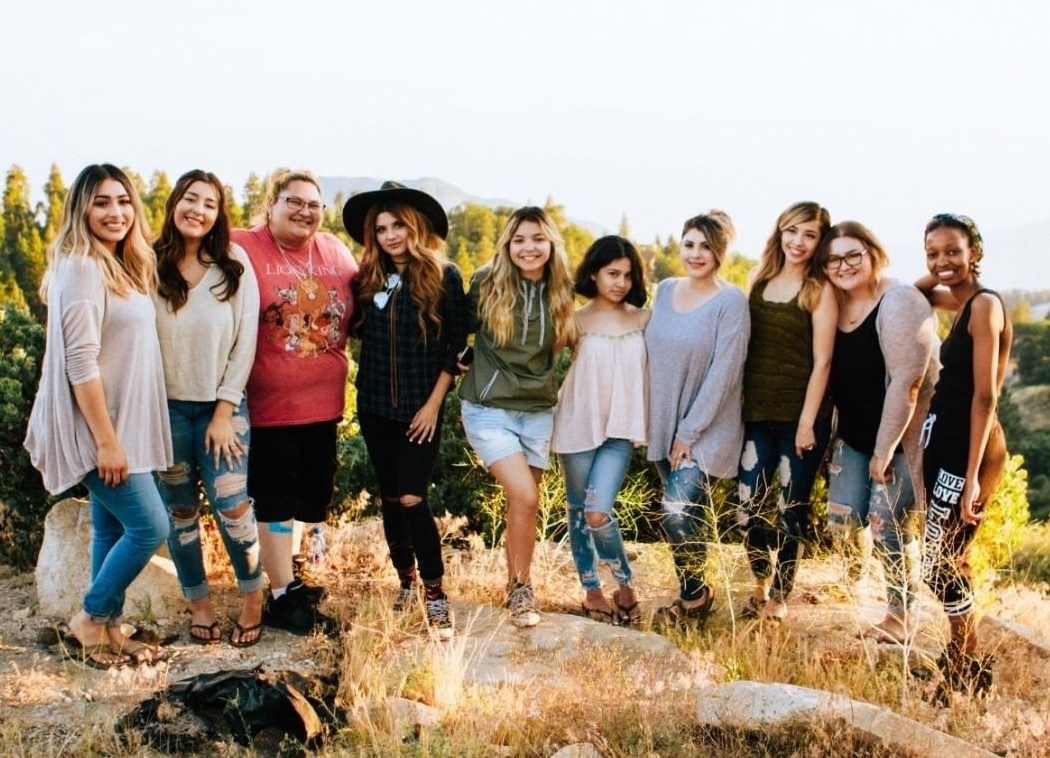 Are you passionate about
languages, wellbeing and self-improvement?
We are, indeed! This is why we put together 34 language mentors, life and mindset coaches, nomads, expats, and counsellors with the same passion.
Although the last year has been extremely challenging, there is still a little space to talk openly about the issues we face. A lot of us, expats, have already had our battles to fight when moving abroad, and on top of this, we have had to face completely new situations. And we want to change this!
The 2021 Language and Mental Wellbeing Conference!
The event is running live from the 18th March to 21st March 2021. 
During these 4 days you will have the opportunity to meet 34 professionals, experts in their field from all over the world, listen to their inspirational talks, ask them questions, participate in discussions, and meet like-minded people.
What do you get when you sign up for the conference?
When you purchase your ticket you get:
Full access to all the live presentations

- Spanning between 3.00 pm to 9.30pm CET

Full access to a chat box below every presentation

- We will be answering your questions, and you can connect with other language learners until 1 week after the event.

Recordings of all presentations

- We know you're busy. That's why we're giving you full recordings of all the presentations for 3 months! In this way, you can catch up on what you missed till 18th of June.

Workbook -

here you will find the day-by-day program and a space where you can write notes and reflect on each presentation.

Entry to the raffle - Several of our speakers have donated awesome prizes. And your raffle ticket gets you a chance to win some of those goodies! 
What can you win?
Here are just a few of the prizes:
a mentoring session
a coaching session
a signed copy of Weaving Words: The Alchemy of Languages
an entry to a private skills building webinar
a video course on How to Journal About Your Overseas Experiences: A Mini-Course for Expats and Migrants
Once you purchase your ticket, you don't need to do anything else to enter the raffle. You're already in the running!
Your Hosts: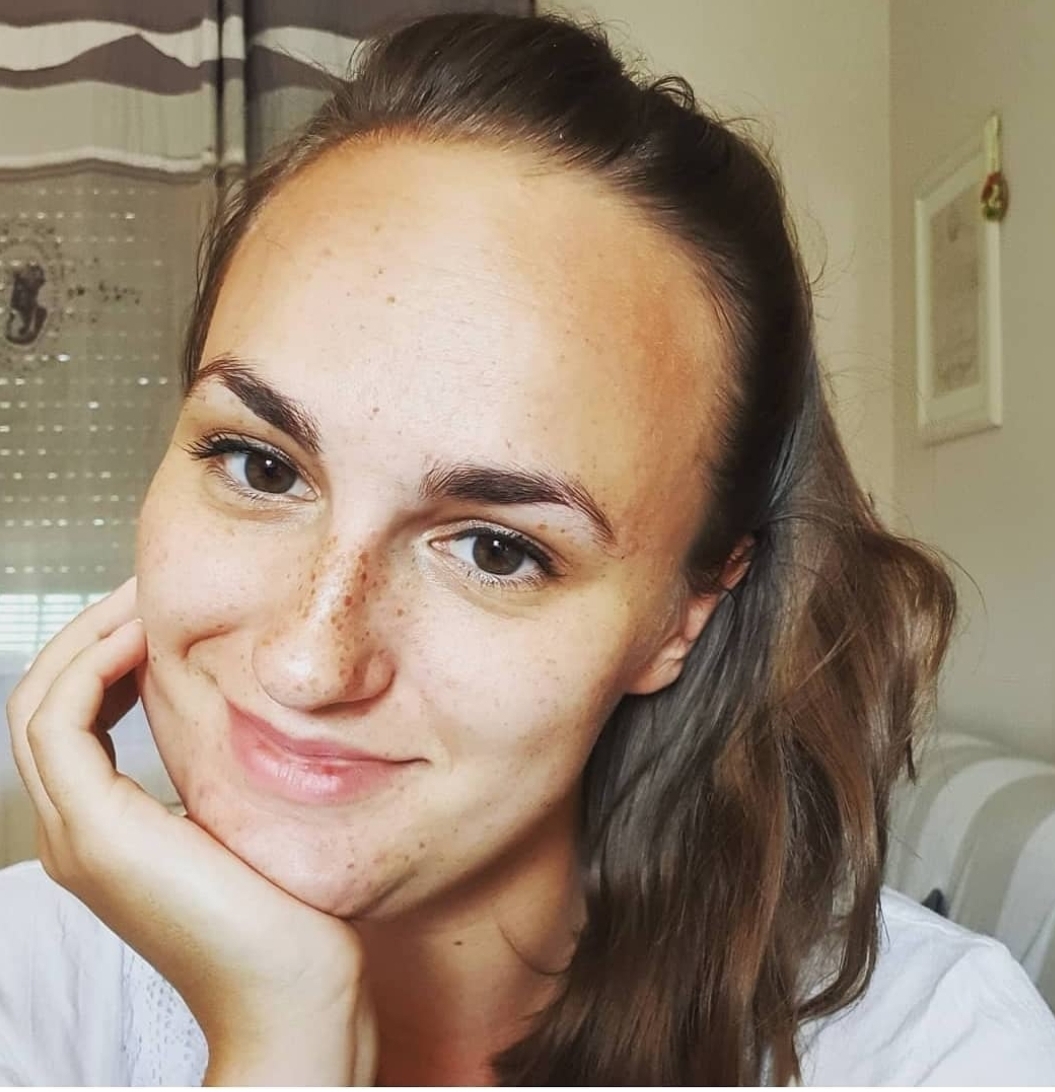 Barbora Gemmelova
Barbora is one of the founders of Language and Mental Wellbeing. She first moved abroad in spring 2012, and since then she has lived in Swiss, the UK and Italy, where she is now based. She feels strongly about expat's struggles, thus her mission is to help expats taking care of their mental health and adjust to their new expat's lifestyle.
She also works as an Italian and English language teacher.
She is also collaborating with Irene Malentacchi to help Italophiles with language and Italian lifestyle.
Last year she brought together Gloria Spagnoli and Irene Malentacchi to Language and Mental Wellbeing, an event that spotlights passion for languages, and importance of mental wellbeing.
Website: www.turnitalian.com
IG: www.instagram.com/turn_italian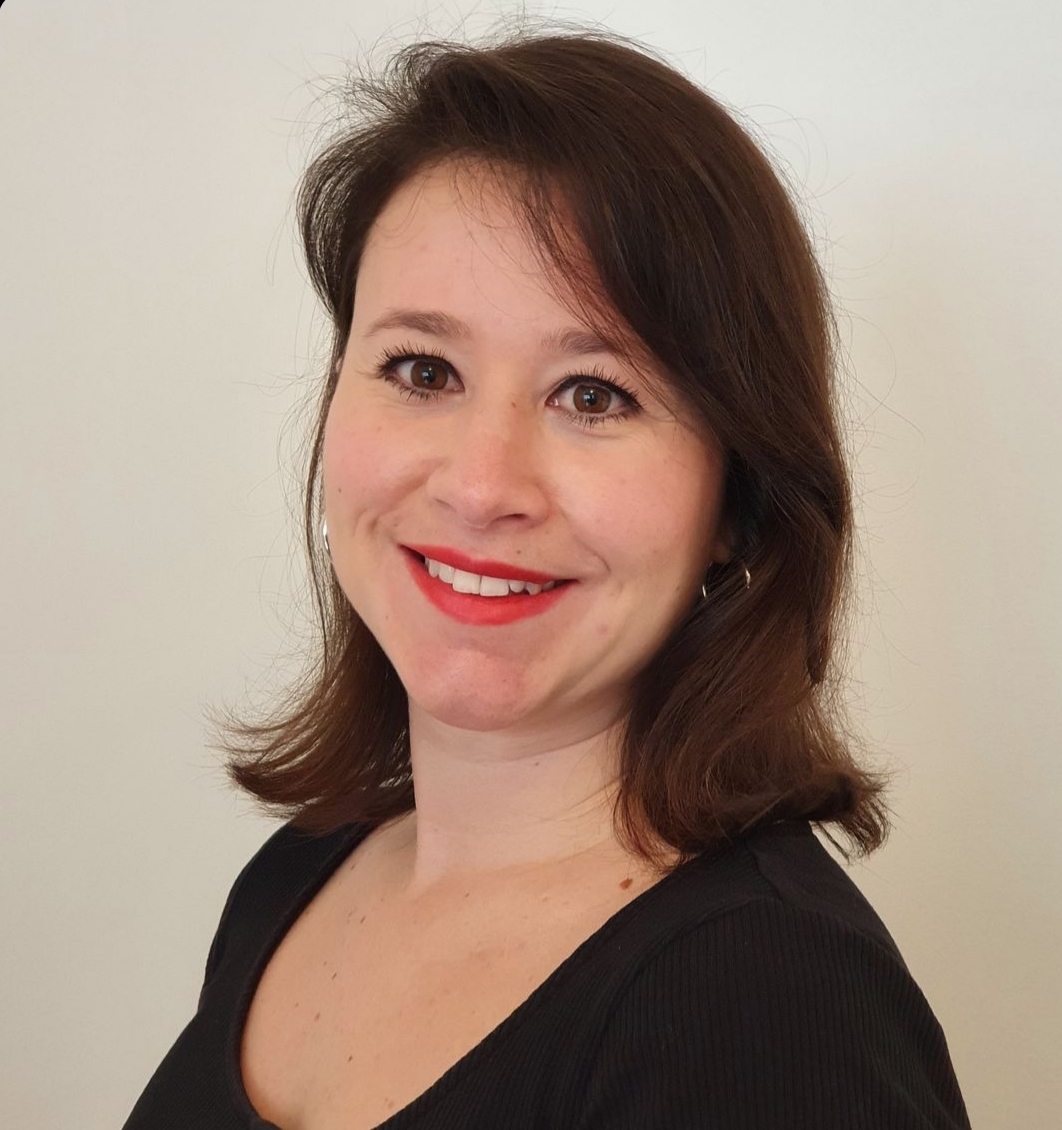 Irene is one of the founders of Language and Mental Wellbeing. She moved to London in 2011, where she completed a Masters in International and Liaison and Communication. Although she was supposed to move back to Italy after completing her Masters, she is still living in London where she teaches Italian to English speakers. 
Irene is running the Italy In & Out YouTube channel with Barbora, where they interview expats from all over the world to share with them their experiences, including struggles and victories. 
Irene is also the founder of Italian In Love, a community for women who have an Italian partner. The aim is to help them with language and cultural differences in their multicultural relationships. 
IG: www.instagram.com/_italianinlove_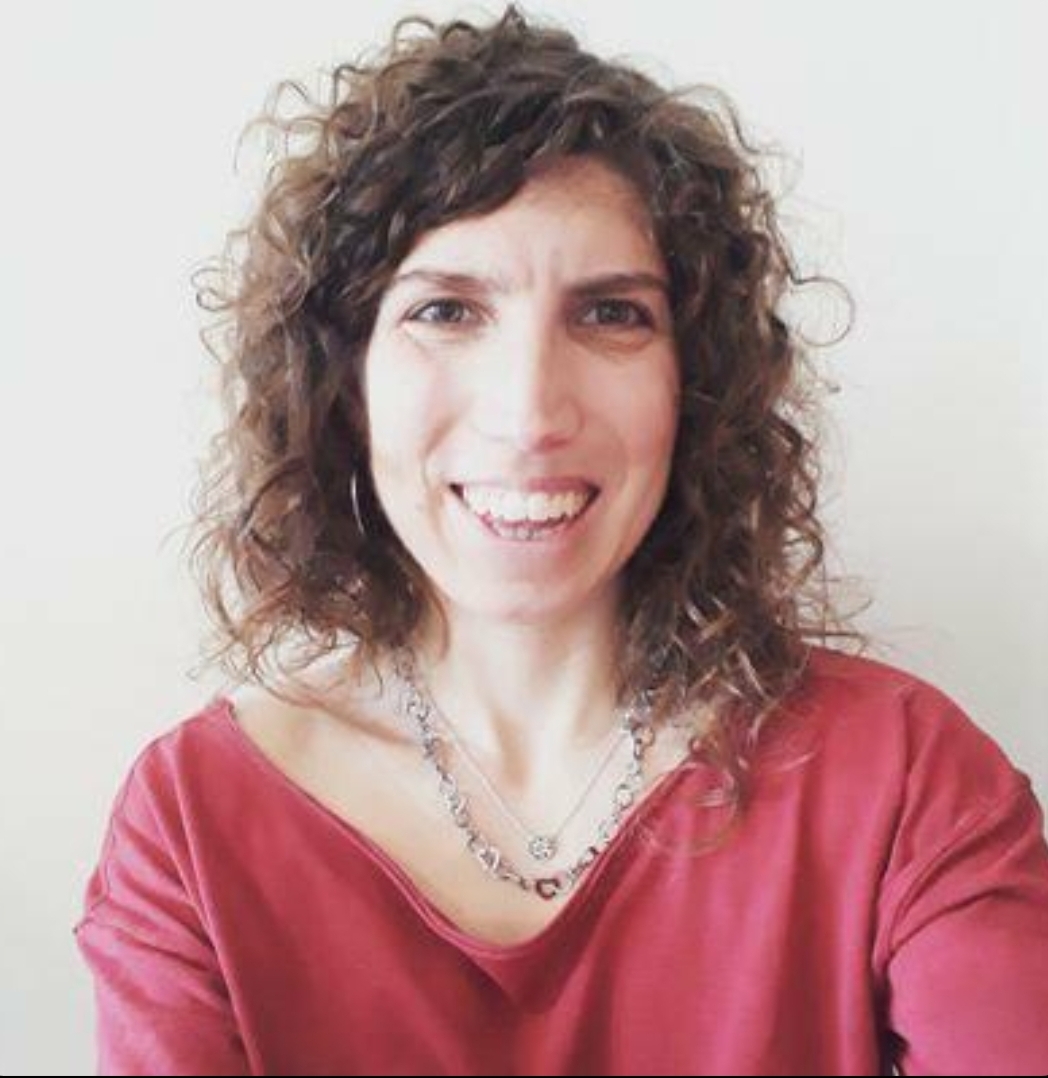 Gloria Spagnoli
Gloria is one of the founders of Language and Mental Wellbeing, as well as an Italian language and communication coach. She wanted to speak languages since she was a child, but she always struggled with her shyness, her lack of self-confidence, and her fear of making mistakes in public. Now she helps other shy and insecure people express their ideas confidently in Italian and grow both as speakers and as human beings.
She runs Speakita.com, where she shares tips and strategies to help struggling speakers overcome their fears and insecurities and open themselves up to new learning experiences and opportunities.
She's also the creator of the Italian Warriors Club, a community where people can grow both their Italian and their confidence in expressing themselves in this beautiful language.
Website: www.speakita.com
FAQ:
When and where is the conference held?
The Language and Mental Wellbeing online event starts on 18th March and ends on 21st March 2021. But when you purchase your ticket, you get access to the video replays so that you can watch them at your convenience. 
The event is run completely online, you do not need to move from your couch.           
What if I'm busy between 18th and 21st March and can't attend all the talks?
No problem! You will have 3-months access to all the talks after the event so you can catch up as and when suits you. Also, you will have access to the chat box below every video, which will be active for 1 week. Here you can ask questions to us and the speakers. So you won't be left behind!
 Who is this event for?
We want you to be sure about attending the Language and Mental Wellbeing conference before you purchase your ticket. Let's help you to make your decision. This event is for you if: 
You are learning a language at any level and would love to hear some expert voices discuss topics to help you go further. 

You are an independent learner, but feel too shy to connect with other learners and/or speak- this prevents you from any progress.

You work with languages and want to connect with like-minded people. 

You live abroad (or want to!) and are willing to learn about the experiences and tips of others in your shoes.

You are an expat dealing with ''real expat's life struggles'', and you want to know how to deal with this.
What happens once I enroll?
Here's what happens next: 
You click "Register" above and are taken to the checkout.

Once you've purchased your ticket, we'll send you an email right away with details about the event. 

You get ready to join us when the Language and Mental Wellbeing Conference kicks off on 18th March!
I've been to free online language events before. Why do I need to pay to attend this one?
Organising an event like this takes lots of work and time. There are three organizers splitting the work they have already done to create this event. What more, there are also costs to cover to host online events that have also been accounted for. 
Also, considering 34 speakers and a ticket priced €29, you're paying less than euro per presentation.
You say it costs €29, but the price I see is different. Why?
There are various different VAT rates for online goods that change depending on the country you're in. We can't change this, unfortunately! The difference doesn't go to us, it's national tax.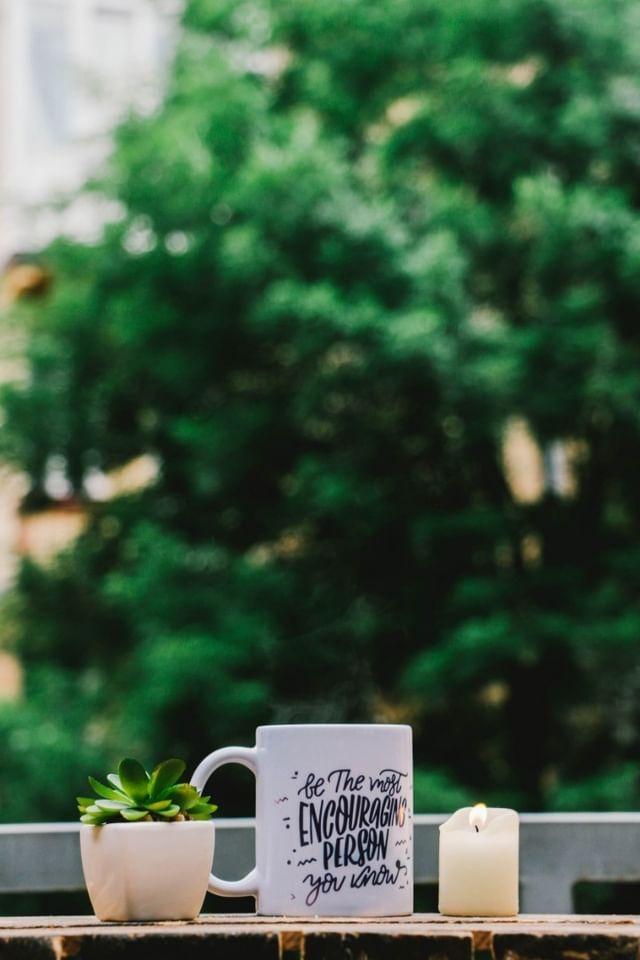 SPEAKERS & TALKS
How intercultural competence can help you avoid painful misunderstandings
Wiebke Homborg
How language affects our confidence, and mental health
Nina Hobson
Breaking through foreign language blocks as a shyand/or highly sensitive person
Lana Klymova
Keep calm and learn a language!
Lisa Wood
Emotional Acculturation and Language Learning
Torhild Lia Skarnes
Visible Minorities and La Dolce Vita: How to prepare and make the most of life in Italy
Jasmine C Mah
Talk to someone: how online counseling can support ex-pats and migrants through their journey
Barbara Amalberti
Living Abroad: Facing Your Fears through Journaling
Linda Alley
Strategies for Overcoming Perfectionism in Language Learning
Kate Winder
The Healing Power of (Multilingual) Poetry
María Ortega García
Perspective Shifts Towards Wellness and Gratitude
Christine Hodges
How belonging to a multicultural community helps during transitions and changes
Claudia Landini
How language level influences your life in a new country
Polina Shevchenko
How to deal with the anxiety of the unknown
Laura Lopez
From victim to hero: how to take the reins of your language learning journey
Gloria Spagnoli
Managing inhibiting emotions when learning a new language
Alice Fiorica
"Eyes wide shut" The going all-in – approach when starting your adventure abroad
Christina Kapaun
How to embrace your partner's culture without feeling overwhelmed
Irene Malentacchi
Ex-pat fatigue and your roadmap to thriving abroad
Camilla Quintana
How to shift from your thinking mind to your sensing mind
Emilie Jones
The pride of having an accent and the power of multilingualism in your self-esteem
Gabriela Encina
Using a positive mindset to thrive when living abroad
Emily Rogers
Why creative activities make you a conscious language learner
Silvia Perrone
"Please, don't talk to me!": What is Foreign Language Anxiety?
Milena Tesi
Removing the Filter on Expat Life
Amanda Vojvodin-Dargenio
Creating a fulfilling life
Nicole Stroud
Mental Preparation to Move Abroad, aka what you can do before you move to feel mentally prepared
Kat Smith
Winning the self-care game
Vickie Kelty
Build Your Own Integration Journey
Paola (The Elephant Mum)
How to use language learning to improve your social well-being
Cathy Intro
The real adventure begins when we arrive in our new country and start our journey to adaptation
Diana Tapia
Overcoming Cultural Stigma to Ask for Help
Patricia Qhobela-Jenkins
Moving abroad, am I ready to be different?
Barbora Gemmelova
Receptive Bilingualism, Depression, and How I Manage
Pree Rangan